On behalf of the AAPS Board of Directors, we hope that you have been having a wonderful, safe and fruitful summer. This newsletter contains information on our September meeting. New location this year, please read below for date time and location. Please send images of the Denver show from your booths including images of AAPS members and send them to me for inclusion in future newsletters.
Next month we will begin discussing the 2018 AAPS Tucson Dealer Guide.
Sincerely,
George Winters, Administrative Director
435-757-6017
george@stonejungle.com

AAPS will hold the September Membership meeting at a new location in Denver this year. The meeting will take place in the threater at the Crown Plaza Airpot Convention Center. Located at 15500 E 40th Ave, Denver, CO. Stop at the front desk and they will direct you to the theatre. If you are attending any of the Denver shows, please try and make the meeting!
Thursday, September 14 at 7 PM
Crowne Plaza Denver Airport Convention Ctr
15500 E 40th Ave, Denver, Colorado 80239
The major Gem and Fossil shows in Denver take place at several locations. Here are links to the shows featuring Fossil Dealers, follow the links on each site for dealer and exhibitors lists.

Dr. John Pojeta Jr.
1935 - 2017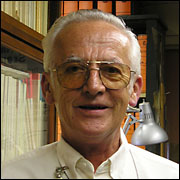 We recently learned that another friend of AAPS, Dr. John Pojeta, Jr. passed away on July 6th, 2017 at Casey House, Rockville, Maryland.
During the 1990's, John worked with AAPS in the creation of their scholarship program. He was instrumental in getting the word out to graduate students in Invertebrate Paleontology about the scholarships offered by this paleontological organization. For much of the 1990's John worked with Neal Larson and others to get names of candidates for the James R. Welch Scholarship. Because of his diligence and cooperation many students were able to utilize the support of AAPS to help fund their collecting so that they could complete the research in order to complete their degrees.
You can read more here; http://www.aaps.net/John-Pojeta-Jr-Memorial.htm

International Fossil Ivory News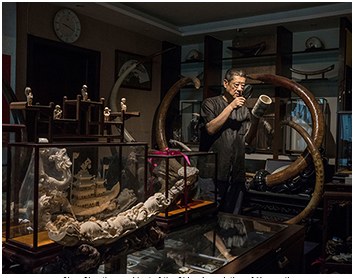 (Caption: Chen Shu, the president of the China Association of Mammoth Ivory Art Research, has a large collection of mammoth ivory carved objects and tusks at his Beijing apartment. Credit Gilles Sabrie for The New York Times)
This article appeared in the NY times on August 6th, 2017, and discussed the Ivory Carvers of China, many are switching over to Fossil Ivory, and this apparently concerns a number of governments. While there is no mention of an international fossil ivory ban, it is apparent that those thoughts have been planted.
AAPS will continue to monitor the International Laws and if anything new is proposed, we will notify the membership and post it on our Fossil Ivory Laws webpage.
Read the full NY Times article here...
At the present time, there is nothing new to report regarding State Fossil Ivory laws or new proposals.

Copyright Infringement Notice
It has come to our attention, that Bone Clones Inc. has had products pirated by a company in Spain. Josevicente Casado Martinez, owner of Litos.net, has been recasting Bone Clones Copyright protected sculptures and selling them on his website.
All members of AAPS agree to the Code of Ethics. Mr. Martinez is not a member, and his business practices would prevent him from ever joining. I'm sure many of you are aware of the pirating of American made products in China, from tools, prep supplies and art work. We want the members to be aware of these individuals and companies when they are discovered, so that you don't get drawn into ventures that are contrary to the Code of Ethics.
Mr. Martinez has re-cast dozens of the hominid pieces that Bone Clones sculpted and copyrighted, including skeletons of Homo ergaster and Lucy. Over the past few years, the company has purchased Bone Clones hominids from Bone Clones Inc. and some of their distributors. These are the products they re-cast. Although an attempt was made to remove the trademark from each of the original skulls and skeletons, they left clear remnants of the Bone Clones logo. He also "Borrowed" art work from David's website and reposted it on Litos.net as his own, removing the original copyright watermark from the images.
Legal remedies are being sought, and I would like AAPS members to view this website and see if there are additional products that you produce, that may have also been pirated. It has also come to our attention that Mr. Martinez will be setting up in Tucson during the 2018 Gem and Mineral shows.

Canada Fossils and Korite at the SVP Meeting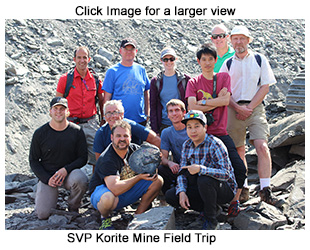 The 77th Annual meeting of the SVP was held in Calgary Canada. On Monday August 28th, a one day field trip just south of Lethbridge, Alberta to the Late Cretaceous ammolite mine of Korite International. This trip focused on the geology of southern Alberta with the Cretaceous Bearpaw Formation being the primary focus. Participants had the chance to see first-hand the geology of the area surrounding the St. Mary's River and visit the mine of Korite International. This open pit mine primarily excavates the ammolite gemstone which is found almost exclusively in southern Alberta.
Whole specimens of Placenticeras ammonites as well as marine reptiles and dinosaur skeletons are found on occasion. Over the course of many years of mining, no less than six marine reptiles have been found and excavated by Royal Tyrrell Museum of Paleontology (RTMP) and Korite staff. All of these vertebrate specimens are currently housed at RTMP. In the spring of 2016, a duck billed dinosaur was found by Korite staff and excavated by staff at RTMP. This specimen is currently being prepared by staff at RTMP.
The second part of this trip was to visit the Korite International production facility just outside the downtown core in Calgary. Korite international is the world's largest miner, designer and producer of ammolite jewelry. Their sister company, Canada Fossils, focuses on the natural history side of the business and has helped place many Canadian ammonite specimens in natural history museums all over the world. At the production facility, attendees witnessed first-hand the transition from rough material to finished ammolite gemstones and jewelry.
Attendees also watched Canada Fossils prepare and restore the beautiful and colorful Placenticeras ammonites from southern Alberta. Attendees saw firsthand how a company of this nature is able to work in concert with the Government of Alberta as well as the Government of Canada within some of the strictest laws governing fossil resources. Attendees learned how a company of this nature has been proven positive to the scientific community in Canada and how, over the years, they have come to "speak a common language" to the benefit of all Albertans and Canadians.
The Korite Ammolite field trip was fantastic! A wonderful crew from the 2017 SVP Meeting attended. They even found an ammonite with vertebrate predation scars pictured above.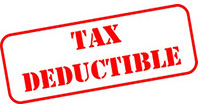 Donations to AAPS The Association of Applied Paleontological Sciences, AAPS, is a public charity under IRS section 501(c)(3). As such it is tax exempt for income tax purposes and is permitted to receive tax deductible gifts pursuant to the Internal Revenue Service. It is also able to receive tax deductible bequests for Estate Tax purposes. Donations to any of our scholorships and Grants are totally tax deductable here in the United States. 100% of all Scholarship and Grant donations are used for those purposes. Specimens donated for our annual auction and for the youth programs may also be deductable, but you need to check with your tax and estate planner

It's The Members That Make The Association