I hope that you are having a wonderful summer. Summer field season is upon us, and many of our members have already left for their sites. Others are busy attending the many shows across the United States. We learned of the passing of a dear friend, Hugh Rose, more on his passing below.
I have received a few questions regarding updates to the state fossil ivory legislation, and I'm pleased to announce that nothing new has been submitted this year. We will continue to monitor the state legislation pages and keep you updated.
Our membership drive for 2017 continues, and every member that signs up someone new will be placed in the list for 1 year's dues, or two free meals at the annual meeting. Please remember to add your name to the top of each application you give away to get proper credit.
Sincerely,
George Winters, Administrative Director
george@stonejungle.com

Hugh Rose
1926-2017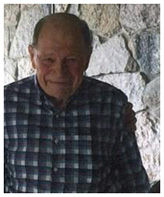 Honorary Life Member Hugh Rose, 90 died of natural causes accelerated by Parkinson's disease, at home surrounded by his family on Tuesday, July 4, 2017. He was born on September 10, 1926 in Evanston, Illinois, Son of Howard Gray and Catherine (Wilcox) Rose. He attended the University of Michigan, where he earned a B.S. in Physics and a MS. in Geophysics. He worked for the Caterpillar Tractor company and Cummins Diesel Engine Company from the 1950's to 1980's. Hugh Married Mary Moore Austin, on October 25, 1952.
Hugh had many close friends and business associates with whom he kept in touch. AAPS members will miss his annual get-together at his home during the Tucson Mineral and Fossil Show. He was generous with his wisdom and with his money. He is survived by his wife, Mary, and his children Nancy Blais, Greg Rose, Matt Rose, and Mary Rose, and twelve grandchildren. A small private service of immediate family will be held. Read More...

We have a number of promotional items created for our members to display in their stores and to give away at shows. We can deliver the material to your booth if you request it in advance at Denver and Tucson. There are AAPS Photo Scales pictured below and the new brochure which can be displayed on a counter with a Staples Brochure display.
If you contact the office to ship these items, please plan on about a week for mailing time, we ship ground printed material rate. If you need expedited shipping we will bill you for the extra postage.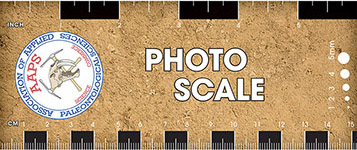 A select group of AAPS members had the privilege of spending two days in the field collecting in the Lance formation at the privately-owned Triceratops Cheyenne River Ranch owned by AAPS member John Bolan and run by his nephew Aaron Bolan. They don't have a web site but as soon as they do, a link will be placed on the AAPS Business Members Page.
Tracie Bennitt, owner of Paleo Bond, reported that everyone had a great time finding dinosaur bone, teeth and other cretaceous fossils. The weather cooperated for the two days of collecting. If another trip is planned in the future, we will post a notice in the newsletter, and on the AAPS Facebook Page Photos below provided by Tracie.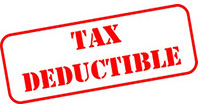 Donations to AAPS The Association of Applied Paleontological Sciences, AAPS, is a public charity under IRS section 501(c)(3). As such it is tax exempt for income tax purposes and is permitted to receive tax deductible gifts pursuant to the Internal Revenue Service. It is also able to receive tax deductible bequests for Estate Tax purposes. Donations to any of our scholorships and Grants are totally tax deductable here in the United States. 100% of all Scholarship and Grant donations are used for those purposes. Specimens donated for our annual auction and for the youth programs may also be deductable, but you need to check with your tax and estate planner

It's The Members That Make The Association