Greetings from the Beehive State. I know that you are all busy preparing for the holiday season, but there are a few things I need to tell you about.
Dealer Information Forms were due by December 1st, and to date, I have received less than a dozen completed forms. If you want to be listed in the 2020 AAPS Guide to Fossil Dealers and Events, I must have your form ASAP. Download a copy at; https://www.aaps.net/pdf/Dealer-Info-2020.pdf or https://www.aaps.net/documents/Dealer-Info-2020.doc You are not listed in the Guide until I recieve your form and send you a confirmation.
DUES! This year we offered a substantial discount if dues were paid by December 15th. The discount was printed at the bottom of the invoice I sent you back in October. Please call me if you would like a PayPal invoice, or make sure that your payment is postmarked by December 15th to take advantage. After the 15th, the full amount on the invoice is due.
There is more below, please take a few minutes to read through our Newsletter. Have a safe and joyous Holiday Season and I look forward to seeing you at our annual meeting in Tucson!
Finally, if you need to reach me, you need to call me through the my new cell phone; 435-744-3428.
Sincerely,
George Winters, Administrative Director
435-744-3428
george@stonejungle.com

William "Bill" Mason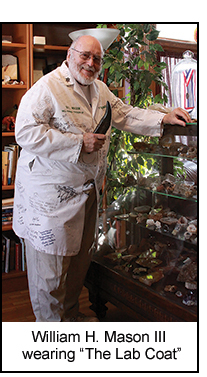 I spoke with William "Bill" Mason a few days ago and learned that he has been back in the hospital for additional cancer surgery. He may be having a cardiac bypass procedure in the near future. Please keep bill in your thoughts and prayers. If you would like to send Bill a get-well card, please mail it to; Bill Mason, 902 Goodrich Ave., St. Paul, MN 55105-3124
Bill has done quite alot for our association and has been active as a past president and board member for over 3 decades. Please let him know that he is in our toughts.

ATTENTION ALL FOSSIL DEALERS
Laura Delano, LLD productions asked me to share the following information;
FROM: ARIZONA MINERAL & FOSSIL SHOW
Ladies and Gentlemen: 2020 is our last year at the Hotel Tucson City Center.
The Arizona Mineral & Fossil Show is moving to the El Conquistador, A Hilton Resort, located at 10000 N. Oracle, Tucson, AZ starting in 2021.
We have a six-year commitment with the Hilton so this is a permanent move for the Arizona Mineral & Fossil Show.
Applications are coming in now and spaces are being assigned on a first come, first serve basis. We will use only first floor rooms, meeting rooms, ballrooms (2 at 11,000 square feet each) and casitas for dealer selling space. Upper rooms will be used as sleeping rooms only.
Sign up now to avoid the rush, the hassle and the stress of dealing with this during your 2020 show
Please contact: Laura L. Delano, President, LLD Productions, Inc., at mineralshowslld@gmail.com for an information packet, which will contain layouts, pricing, maps and an application.
We can also reserve one of the ballrooms for fossil dealers. A room full of fossils provides a MAJOR WOW!!! FACTOR. Ballrooms have double doors for ease of move in/move out. Thank you again and we hope you will join in us 2021!
Also, mark your calendars now for Friday, January 31, 2020. From 6:30PM-9PM, Arizona Mineral & Fossil Show will be hosting an open house/hospitality evening at the El Conquistador in the Presidio ballroom.
COME AND CHECK OUT YOUR NEW HOME!
Thank you,
Laura L. Delano, President
LLD Productions, Inc.

Paleontograph
The Paleontograph Newsletter is meant to be one by and for the readers. Issues will come out when there is enough content to fill an issue. I encourage all to submit contributions. It will be interesting, informative and fun to read. It can become whatever the readers and contributors want it to be, so it will be a work in progress.
The current Issue, Volume 8 Issue 4 has been published to the AAPS-Journal website; Volume 8 Issue 4. All issues are packed with interesting articles, well worth the read.
Back issues are all available for download on the AAPS Journal website.

2020 Elections
The following officers are at the end of their term and can be re-elected; President John Issa and Treasurer Katharine Taylor. If you would like to nominate them or anyone else, please notify me by email at george@stonejungle.com
We will also be voting on four board position the following board members will be up for re-election; Dr. Kirby Siber, George Ast, Brook Ricard, and Tom Caggiano. If you would like to nominate them, or anyone else, please contact me.
The current Board Members can be viewed here.
According to the AAPS By-laws, nominations for all Officer and Board positions will be accepted until the third Saturday of January (January 18, 2020) and may be submitted either by phone, in writing or by email to the Administrative Director.
George F. Winters
Administartive Director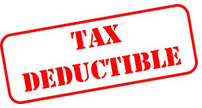 Donations to AAPS The Association of Applied Paleontological Sciences, AAPS, is a public charity under IRS section 501(c)(3). As such it is tax exempt for income tax purposes and is permitted to receive tax deductible gifts pursuant to the Internal Revenue Service. It is also able to receive tax deductible bequests for Estate Tax purposes. Donations to any of our scholorships and Grants are totally tax deductable here in the United States. 100% of all Scholarship and Grant donations are used for those purposes. Specimens donated for our annual auction and for the youth programs may also be deductable, but you need to check with your tax and estate planner

It's The Members That Make The Association