We are just a few weeks away form our next business meeting. which will be held during the Denver Colorado Mineral and Fossil Shows, Monday September 10th 7:00 pm, in the Theater at the Crowne Plaza Denver Airport Convention Ctr, 15500 E 40th Ave, Denver, Colorado 80239. This is the same location as last year's Denver meeting.
The AAPS Executive Board will meet on the same day at 7:00 am in the restaurant at the same location, the Crowne Plaza Denver Airport Convention Ctr.
Any changes can be seen by visiting our AAPS Meeting page at; www.aaps.net/meetings.htm
Illinios has become the 9th state to pass Ivory Legislation. A copy of the bill and lesgislative links are listed below. Please review if you do any Mineral or Fossil Shows in that state
I look forward to seeing you in Denver at one of our meetings.
Sincerely,
George Winters, Administrative Director
435-757-6017
george@stonejungle.com

Fossil Ivory Legislation Update
Illinois has become the 9th state to pass ivory legislation that includes mammoth ivory in the legal description of banned material. The ban goes into effect on January 1st, 2019.
This current legislation defines "Ivory" as any tooth or tusk composed of ivory from any animal, including, but not limited to, an elephant, hippopotamus, mammoth, narwhal, walrus, or whale, or any piece thereof, whether raw ivory or worked ivory, or made into, or part of, an ivory product.
You can check the AAPS-Journal website for a copy of the signed legislation, and updates to other states with proposed legislation.
While AAPS has contacted legislators in the states listed on the webpage, it is up to individual business owners, artisans and especially residents of states with proposed legislation to contact bills' sponsors and protest these unreasonable legislations.

Proposed Amendment to the AAPS By-Laws
The following proposed By-law amendment was sent to members last month. Discusion and a vote is schedualed during the meeting on Monday September 10th.
Over the past 6 years, the AAPS Board of Directors has received several requests to solve business disputes among members. As the Board of Directors has no authority or constitutional power to arbitrate business conflicts. Nor is it within the purview of the Association's articles of Incorporation, or Non-Profit filing with the IRS. Therefore the following amendment to our Bylaws and Code of Ethics has been drafted and submitted to the AAPS Board of Directors for review and a vote of the membership during our Denver meeting.
Download the Proposed Amendment

2019 AAPS Fossil Dealers Guide Advertizing
Work has begun on our 2019 Fossil Dealers & Events Tucson Show Guide. There is a limited amount of advertising space still available on a first come first serve space.
The guide has been published annually since 2006 and is distributed at all the major shows around Tucson and at the Tucson International Airport a week before the shows start to all of the buyers flying into town. Let these buyers find you before they leave the airport and show them why they should visit your booth or room first.
Our staff can design a wonderful eye-catching display ad for you at a nominal cost. Our advertising rates are the lowest of any guide available in Tucson and we will give you a release to use the advertising we develop for you anywhere you like, in any format needed. Save the cost of additional design fees.
You can reserve your space now, just download the 2019 AAPS Advertising Contract and return it to our office before December 1st 2018 with your payment.
More Information is Available on our website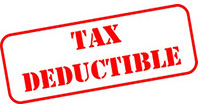 Donations to AAPS The Association of Applied Paleontological Sciences, AAPS, is a public charity under IRS section 501(c)(3). As such it is tax exempt for income tax purposes and is permitted to receive tax deductible gifts pursuant to the Internal Revenue Service. It is also able to receive tax deductible bequests for Estate Tax purposes. Donations to any of our scholorships and Grants are totally tax deductable here in the United States. 100% of all Scholarship and Grant donations are used for those purposes. Specimens donated for our annual auction and for the youth programs may also be deductable, but you need to check with your tax and estate planner

It's The Members That Make The Association