There is much to report this month, I'll begin with a special invitation that has been extended to AAPS members. John Bolan has offered a two day visit to the Triceratops Cheyanne River Ranch to collect cretaceous fossils. No fees, and you can keep items valued at $100 or less. Please read more on this field trip below.
Tracie and John Bennett announced a new "William H. Mason III Preparator's Grant" during the AAPS meeting in Tucson. More on the new grant below.
Our annual auction raised $15,597.00 this year. Thank you to all that contributed items for the auction and all those that bid on the donated items. We had over 150 attendees at the meeting in the Student Union of the University of Arizona. I also want to extend my gratitude to all those that helped collect auction items and with the meeting / auction; President John Issa, board members Sandy Ludlum, Neal Larson, Tracie Bennitt, Jane Murray, Brook Ricard and Gary Olson. AAPS members; Bob Carroll, Jeff Peterson, Laura Delano, Annette Rigel, Candi Mondy, Heather and Lowell. Our annual meeting has grown, and without our volunteers, it could not be as successful as it is.
I have an update on Japeth Boyce, who broke his arm in Tucson during the show. I spoke with Becky and she tells me that he had the surgery to set his fractured upper arm about a week ago. The surgeons did not see a need to do a shoulder joint replacement and they were able to repair the shattered bone with screws and pins. He is recovering well though still in some discomfort and he will be at the hospital for an extended stay while he mends. I'll post more in the next newsletter.
Scott Foss, paleontologist for the Bauru of Land Management (BLM) spoke with me this week, and told me that the committee is reviewing the comments left on the BLM website and they are impressed with the constructive nature of the majority of the comments. The review is expected to take a couple more months before the final definition of causal collecting is posted. He did say that he expects that there will be changes made to the proposed rule based on the comments made. We will post more in future newsletters as we learn more. Text of the proposed rule
We only received one application this year, and I'm pleased to announce that the Friends of Dinosaur Ridge were awarded the 2017 Dan Rigel Memorial Educational Grant. For more information on this grant, click here.
Finally, I have mailed out all the AAPS membership cards not picked up in Tucson, and mailed out final notices for membership dues still owed. If your dues are not paid by the end of April, you will be removed from our membership rolls and newsletter list.
Sincerely,
George Winters, Administrative Director
george@stonejungle.com

FORMATION OF NEW GRANT TO BENEFIT PREPARATOR'S
PaleoBOND owners John and Tracie Bennitt, along with PaleoTools owners Bill and Jane Murray, and Bone Clones owner David Kronen, made the announcement at the 2017 AAPS Annual Dinner for the creation of the William H. Mason III Preparator's Grant. The annual grant, which will be up to $1000 in cash and supplies each year, will be a joint effort by PaleoBOND, PaleoTools and Bone Clones to support preparators in the industry. Application details will be worked out over the next few months and post to the AAPS and PaleoBOND websites.
Bill Mason became active in paleo prep over 30 years ago when he saw a need in the industry for high quality adhesives for fossil prep and repair. PaleoBOND was created to save fossils that had been previously thought to have no value due to breaks, cracks and damage from collection. Mason was at a Green River quarry participating in fossil collecting during the 1980's. "I saw a problem and created a way to solve that problem with adhesive," Mason said. " So many fossils were just being tossed away. I figured out a way to put them back together." Problem solving has been his career for his entire life. "Why were we throwing so many of these pieces over the side?" Mason said. "I had some adhesive with me and tried to put them back together. It worked! A companion at the quarry with me said you should call it PaleoBOND. It just all came together." This grant is a way to commend Mason's ingenuity and carry on his problem solving work in the paleontology industry.
This grant will be open to students, commercial, professional, facility and amateur collectors.

Members of AAPS have been invited out to the Triceratops Cheyenne River Ranch by owner and AAPS member John C. Bolan for two days of collecting on Wednesday June 21st and Thursday June 22nd from 10 am to 4 pm daily. There will be no admission or collecting charges for these two days of collecting.
The invitation is to adult AAPS members and a spouse or one guest only. Participants will be allowed to keep items valued at $100 or less up to a $1,000.00 cap for the trip. Items discovered above the amount limit may be negotiated for with the TCRR staff on site. There is a limited number of reservations available, the first 36 members to sign up will be allowed to attend.
There are lots of nice fossils that have been and still wait to be found on the ranch including dinosaurs and petrified wood. Dinosaur fossils have been collected from the Lance Creek Formation since the 1800s. The ranch is privately owned and has produced fine examples of Triceratops, Tyrannosaurus, Orinthomimus, Velociraptor, Ankylosaurus, Albertosaurus, Edmontosaurus, Nodosaurus and Pachycephalosaurus as well as Crocodile and Turtle specimens. New discoveries are always possible.
There are no facilities (including latrines) available on the ranch and at the sites that will be available. Participants must bring a lunch and drinking water for the day. Cell phone reception is not available at all the collecting sites on the ranch. Please be prepared for the weather, good foot wear, trousers and shirt as well as a hat. Bring sunscreen and something to snack on during the day. If you have collecting tools please bring them, but staff will have some tools available to borrow.
The closet hotels are in Newcastle Wyoming approximately 41 miles to the north of the Ranch. Hotel reservations will be the responsibility of the individual participants. Participants must drive to the ranch daily to meet staff by 10 am, who will drive them to the sites and different locations were collecting is permitted. There is off-site camping available near the ranch.
Reservations must be made through the AAPS office 435-752-7145 or email, george@stonejungle.com Directions and further information will be provided to those making reservations.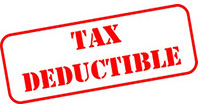 Donations to AAPS: The Association of Applied Paleontological Sciences, AAPS, is a public charity under IRS section 501(c)(3). As such it is tax exempt for income tax purposes and is permitted to receive tax deductible gifts pursuant to the Internal Revenue Service. It is also able to receive tax deductible bequests for Estate Tax purposes. Donations to any of our scholorships and Grants are totally tax deductable here in the United States. 100% of all Scholarship and Grant donations are used for those purposes. Specimens donated for our annual auction and for the youth programs may also be deductable, but you need to check with your tax and estate planner

It's The Members That Make The Association