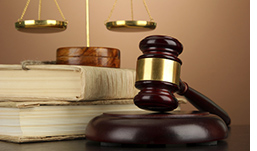 In the November Newsletter, I mentioned a Ninth Circuit Court of Appeals Decision, that reclassified fossils as minerals that now fall under the purview of Mineral Rights, taking their legal ownership from the land or property owner and placing them under the domain of the property's "Mineral Rights" holder. This split decision changes the long held legal opinion that allowed ranchers and other property holders the right to allow fossil collecting on their property. This ruling applies to all fossils; vertebrates, invertebrates and plants. The drastic change in established law now puts academic and commercial paleontologist as well as the casual fossil collector and museum collections in great peril. If you don't have the permission of the owner of the mineral rights, you cannot take any fossils from privately owned land even if you have the Land owner's permission. Even more importantly, if you have fossils from Montana in your possession, you may lose those fossils to the owners of the mineral rights.
If this ruling stands, mineral right holders will be able to file lawsuits to take possession of any fossils collected on land that is privately held. Many museums are in jeopardy of losing important type specimens, and many wonderful fossil specimens that had been legally collected, prepared and sold could be seized and forfeited.
There are appeals to the decision being drafted, and AAPS, among other groups and museums want to fight this decision. We have created a Go Fund Me page to raise funds to have an attorney produce and file an Amicus Brief. The goal being to ask the court for an en banc hearing by a larger panel of judges and get this decision overturned.
We need your help; our goal is to raise $70.000.00 for lawyer and court fees. We need your donations, and we need you to share this information with your customers, local fossil collectors, rock shops, auction houses, natural history museums, universities and academics you work with. All face the loss of important specimens. All need to donate if we are to help get this decision reversed.
The Association of Applied Paleontological Sciences, AAPS, is a public charity under IRS section 501(c)(3). As such it is tax exempt for income tax purposes and is permitted to receive tax deductible gifts pursuant to the Internal Revenue Service. It is also able to receive tax deductible bequests for Estate Tax purposes. Donations to this Go Fund Me page are totally tax deductible here in the United States. 100% of all donations will be used for the purposes stated. Donation letters will be provided for tax purposes on request.
I'm including a copy of the decision, and other documents below for you to share with those that need to be educated. Again, we need your help if we are to preserve our livelihoods and our love of fossil collecting. We need to get this decision reversed and prevent other western states with fossil sites from following suit which will put a strangle-hold on future paleontological discoveries.
Sincerely,
George Winters, Administrative Director
435-757-6017
george@stonejungle.com

Order of Extension
The 9th Circuit has granted a 30-day extension of time for attorneys to file a petition for rehearing and for AAPS to submit an Amicus Brief. You can download a copy of the extension here.
You can also read Peter Larson's responce to the decision to clasify fossils as minerals, Download it here.
We have less than 26 days to have create a brief and submit it. We have an attorney who has agreed to work with us, and we now need to raise the funds to fight this decision. Please help and make a donation of any size at; Go Fund Me!
This may be the toughest battle AAPS has undertaken, and we can't win without your help. If our members sit back and don't act, the decision will stand and that could signal the beginning of the end of fossil collecting in the United States. We need you to help us raise funds for attorney and legal fees. Please donate, ask your customers, clients and friends to donate. All the money collected will be used to create the Amicus Brief and go towards court costs.
Please call me if you wish to contact Peter Larson, or the attorney working on our brief. My cell phone number is 435-757-6017.

Additional Documents
Please share these documents with your customers and clients. Forward them to local Mineral and Fossil Clubs, and any academics you work with. Inform them of the Ninth Circuit Court of Appeals Decision and how this will affect their collection and future paleo research in Montana and elsewhere if this decision stands. 26 day and counting!
Ninth Circuit Court of Appeals Decision Nov. 19, 2018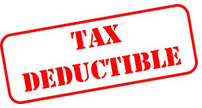 Donations to AAPS The Association of Applied Paleontological Sciences, AAPS, is a public charity under IRS section 501(c)(3). As such it is tax exempt for income tax purposes and is permitted to receive tax deductible gifts pursuant to the Internal Revenue Service. It is also able to receive tax deductible bequests for Estate Tax purposes. Donations to any of our scholorships and Grants are totally tax deductable here in the United States. 100% of all Scholarship and Grant donations are used for those purposes. Specimens donated for our annual auction and for the youth programs may also be deductable, but you need to check with your tax and estate planner

It's The Members That Make The Association